May 2, 2023
Ken Westbury BSC - 1927 - 2023
1927 - 2023
Honorary Full Member
It is with great sadness that John Daly BSC tells us of the passing of his father-in-law, Ken Westbury BSC, one of our esteemed Honorary Members, on Friday, April 28th after a short illness. His family was by his side. Only last December, Ken travelled with his family to a house he kept in Florida for a winter holiday, seemingly fit and healthy. Ken is survived by his daughter Janet, sons Nigel and Simon, nine grandchildren and three great grandchildren. Sadly, his wife for over 60 years, Doreen, died in 2013.
In 1942, aged 15, Ken joined the camera workshop at Ealing Studios, where he ran errands and swept the floor but also learned how to load magazines and experienced the odd day on set. One day he was told to report to the floor as they needed a clapper loader and not to show his face in the workshop again. Promotion was quick in those days and within a few years he was acting as focus puller on artists tests, reshoots and films, including Douglas Slocombe OBE BSC's first studio-based feature, the portmanteau film Dead of Night (1945 d. Alberto Cavalcanti, Charles Crichton, Basil Dearden, Robert Hamer).
National Service came in 1945. 'As a fit young man of 18 years you were either conscripted into the army or the coalmines. I joined the Household Cavalry Life Guards, where I trained as a wireless operator and driver of armoured cars, and saw service in Germany, Egypt and Palestine.'
Three years later, he returned to Ealing as a clapper loader and became part of Gordon Dines BSC and Douglas Slocombe's crew. Over the next seven years, he worked with directors including Basil Dearden and Alexander MacKendrick as either clapper loader or second camera focus on films such as Kind Hearts and Coronets (1949 d. Robert Hamer, ph. Douglas Slocombe), The Blue Lamp (1950 d. Basil Dearden, ph. Gordon Dines BSC), Whisky Galore (1949 d. Alexander MacKendrick, ph. Gerald Gibbs BSC) and The Cruel Sea (1953 d. Charles Frend, ph. Gordon Dines). In 1956, he was focus puller on the very last Michael Balcon film at Ealing, The Long Arm (aka The Third Key d. Charles Frend), photographed by Gordon Dines.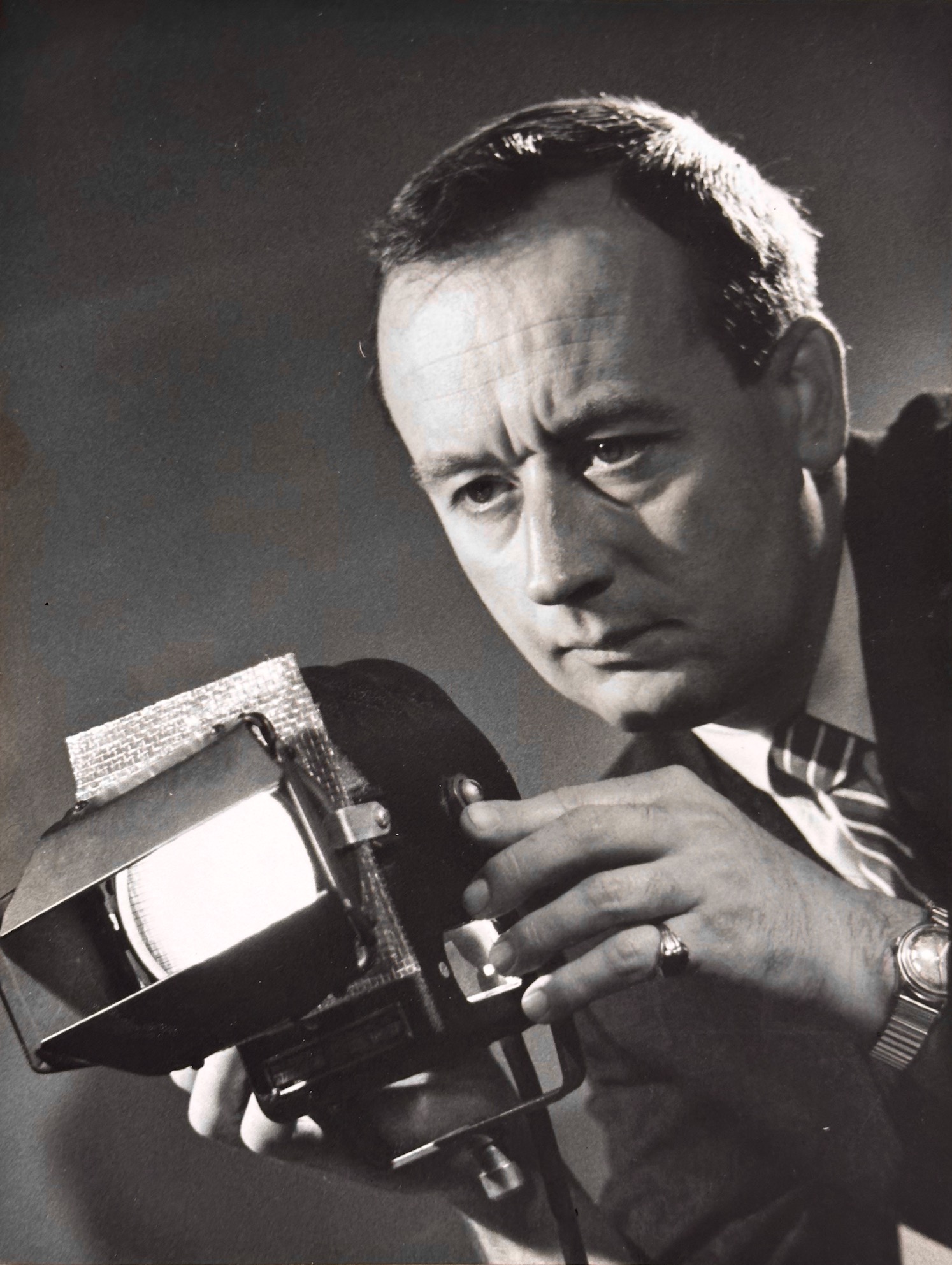 Ken Westbury BSC photographed by his trainee, Brian Tufano when at the BBC Film Unit.
When the BBC purchased Ealing Studios in 1956, most of the staff moved to MGM, but for various reasons Ken found himself holding the fort when the BBC film department moved in. They offered him a permanent job and he took it. After a year, he was promoted to cinematographer, learning much on the job and working with young budding directors such as Ken Russell for whom he photographed three films, most notably Monitor: Debussy (1965). He stayed at the BBC for 31 years, shooting a range of genres from talking heads to documentaries and drama. His career highlights include Pennies from Heaven (1978 d. Piers Haggard), Tender is the Night (1985 d. Robert Knights), To the Lighthouse (1983 d. Colin Gregg) and The Singing Detective (1986 d. Jon Amiel).
Ken retired at sixty, the compulsory BBC retirement age at the time, and left Ealing Studios after 45 years. He was immediately hired by director Richard Loncraine, for whom he had shot The Vanishing Army (1980), to photograph his feature film Bellman and True (1987). Ken continued working on films, television series and commercials over the next 15 years.
He finally hung up his light meter after shooting a section of the Queen's Jubilee parade for the film Johnny English (2003 d. Peter Howitt, ph. Remi Adefarasin OBE BSC), marking 60 years in the industry. He became a member of the BSC in 1970.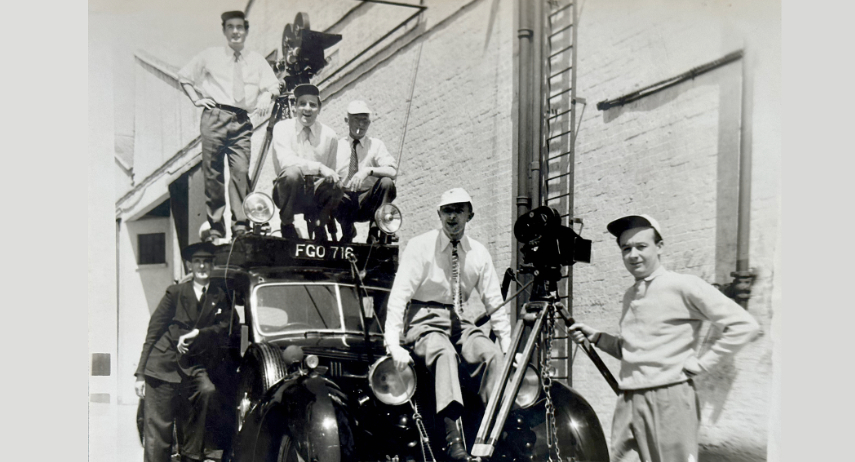 EALING CARNIVAL PARADE circa 1952 Ealing Studios (Newsreel shot by Ealing Studios for local cinemas)
On the roof Chic Waterson – op, Herbie Smith Assoc BSC-1st AC, Ted Lockheart – grip
Foreground: Gordon Dines BSC – DP, far right Ken Westbury BSC – 1st AC
OTHER CREDITS: Tears in the Rain, The Man in the Brown Suit, On Dangerous Ground, The Tragedy of Flight 103, Midnight Man
SELECTED AWARDS: BAFTA Nomination: Dr. Fischer of Geneva (1984 d. Michael Lindsay-Hogg)
BAFTA Nomination: The Singing Detective (1986 d. Jon Amiel)
BAFTA Nomination: Tender is the Night (1986 d. Robert Knights)
ROYAL TELEVISION SOCIETY 1987 Judges Award for outstanding contribution to creative camera work in television over the years
BAFTA North East Award: The Black Velvet Gown (1991 d. Norman Stone)