June 2, 2022
Take a sneak peek inside the May 2022 issue of British Cinematographer
The May 2022 issue of British Cinematographer is now here! You can find out more about the incredible interviews and articles you can expect to find inside the 111th edition now by reading on…
JARIN BLASHKE ON THE NORTHMAN
In the cover story special, British Cinematographer talk to Jarin Blaschke to find out more about his time lensing The Northman.

He discusses investigating new techniques, learning valuable lessons, and working alongside director Robert Eggers to bring the actioned-packed historical epic to life.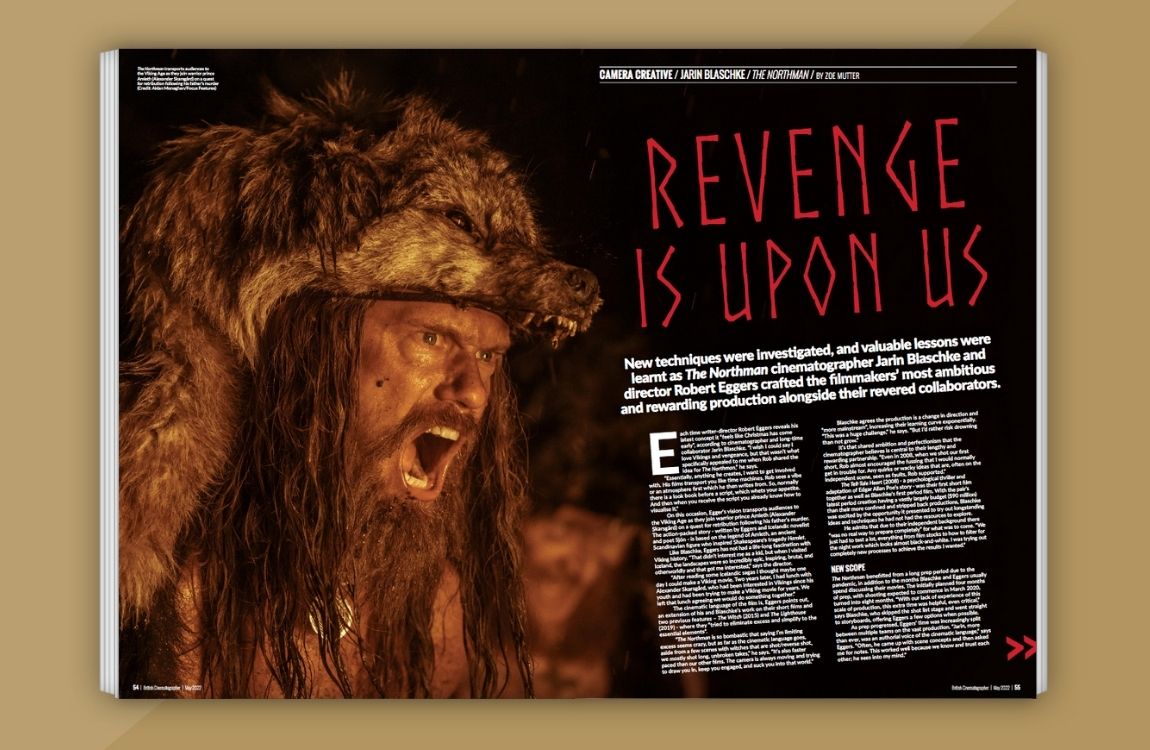 DICK POPE BSC ON THE OUTFIT
With The Outfit's action playing out in the shop of a master tailor, it is fitting that a master of the screen craft, Dick Pope BSC, captured the intrigue and stillness of Graham Moore's stylish and considered thriller.

Pope shares insight into capturing the look of the crime drama which premiered at the 72nd Berlin International Film Festival earlier this year.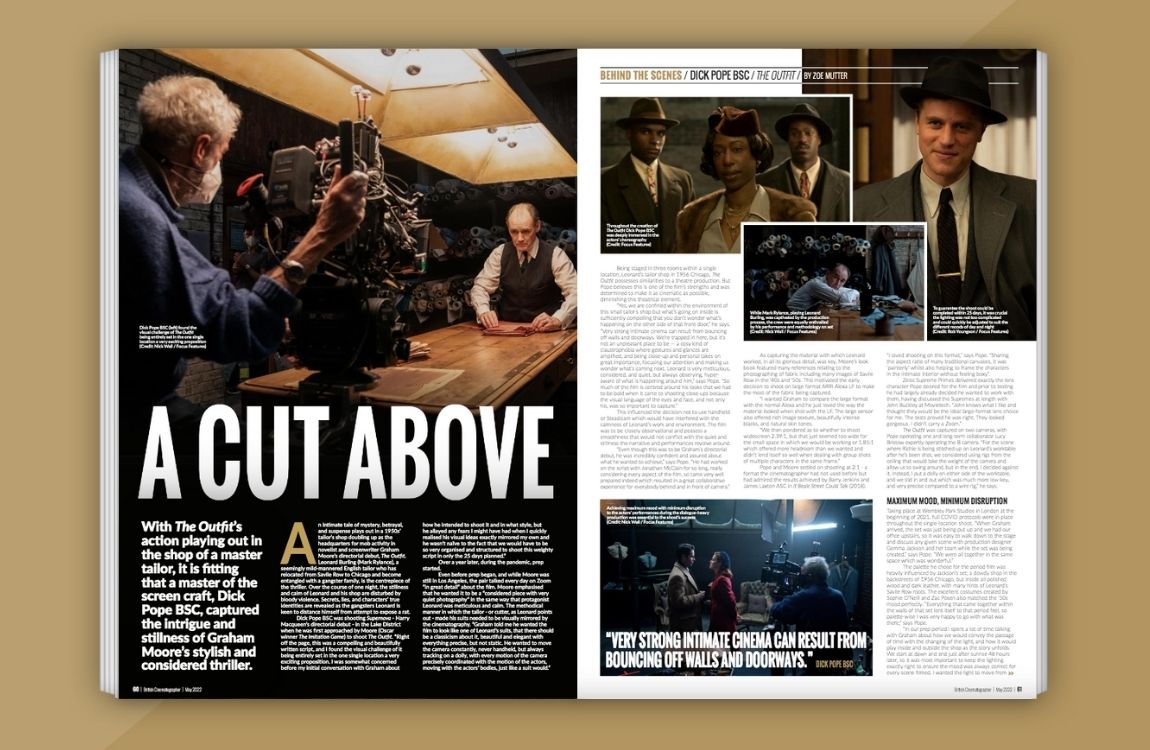 TOMMY MADDOX-UPSHAW ASC ON THE MAN WHO FELL TO EARTH
"When the performances are as exceptional as they were, it makes shooting so much easier. You get to freestyle and emotionally respond in a way that is really freeing."

They catch up with Tommy Maddox-Upshaw ASC to learn more about his time shooting science-fiction series, The Man Who Fell to Earth.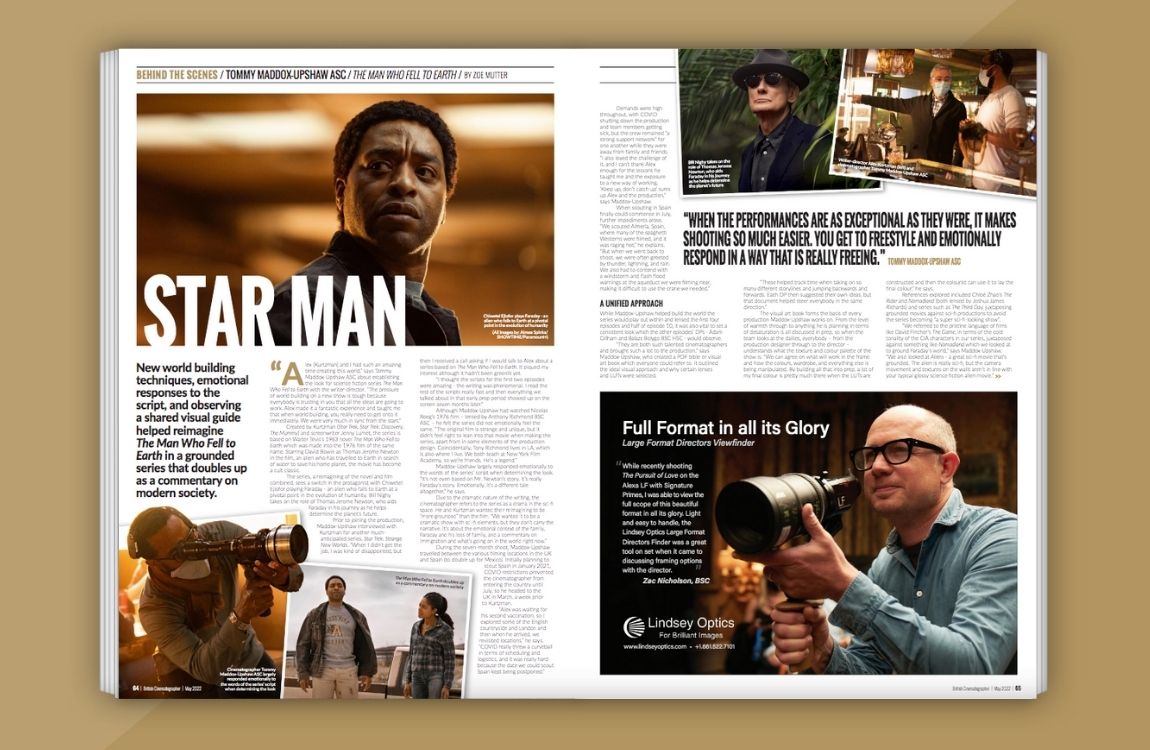 KATE REID BSC ON THE BABY
DP Kate Reid was tasked with capturing HBO's horror comedy series The Baby. She talks about her time lensing the eight-episode limited series.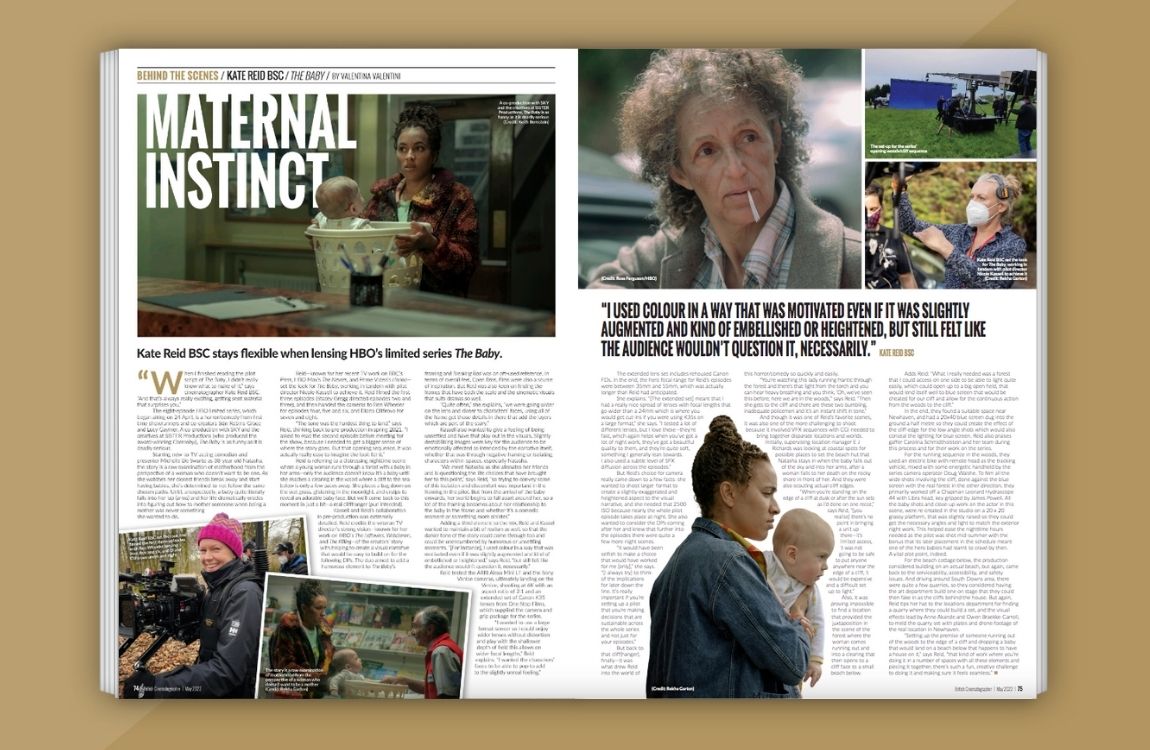 GEORGE RICHMOND BSC ON FANTASTIC BEASTS: THE SECRETS OF DUMBLEDORE
Directed by David Yates, Fantastic Beasts: The Secrets of Dumbledore is the third instalment in the Fantastic Beasts film series.

Cinematographer George Richmond BSC discusses his incredible work lensing the much-awaited fantasy including how he paired Panavision Ultra Vistas with the Alexa LF.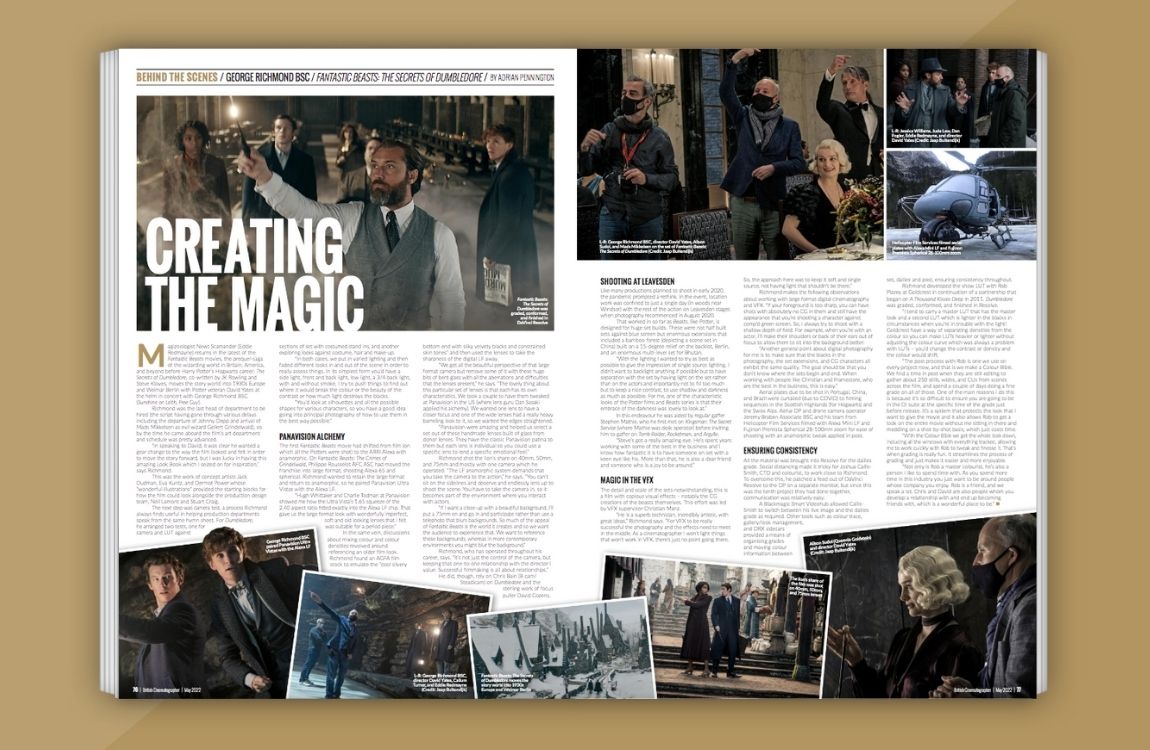 ANDREW DUNN BSC ON DOWNTON ABBEY: A NEW ERA
Cinematographer Andrew Dunn BSC hadn't watched a single episode of Downton before being tasked with capturing the look of Downton Abbey: A New Era. However, unlike some creatives who prefer to base their interpretation entirely off the script, he sat down and watched the first feature and then all 52 hours - and then the feature again!

He talks in depth about his time shooting the historical drama and working alongside director Simon Curtis.