July 13, 2022
Take a sneak peek inside the July 2022 issue of British Cinematographer
The July 2022 issue of British Cinematographer is now here! You can find out more about the incredible interviews and articles you can expect to find inside the 112th edition now by reading on…
MANDY WALKER AM ASC ACS ON ELVIS
The Man. The Music. The Legend. In the cover story special, British Cinematographer offers fascinating insight into the creation of Elvis, the electrifying biographical musical that tells the life story of the king of rock 'n' roll.
Cinematographer Mandy Walker AM ASC ACS and director Baz Luhrmann discuss crafting a biopic bursting with star quality.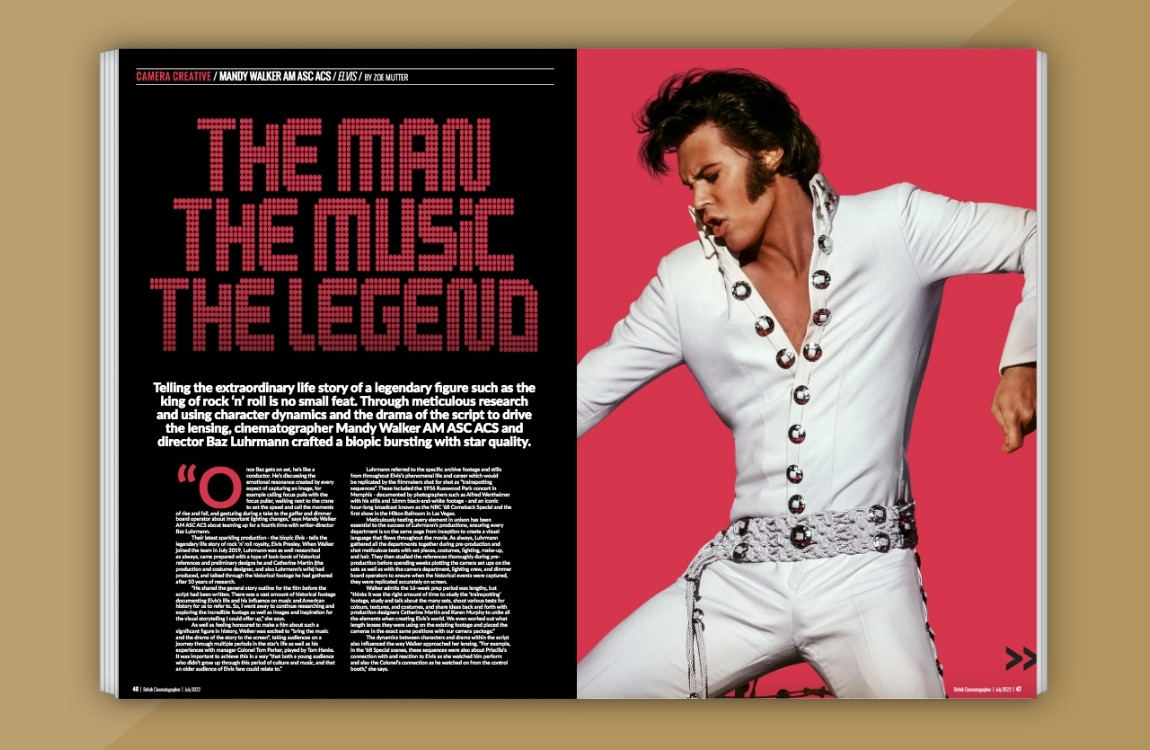 CLAUDIO MIRANDA ASC ON TOP GUN: MAVERICK
Cinematographer Claudio Miranda ASC and the phenomenal team of aerial specialists reveal how air-to-air and ground-to-air techniques along with in-cockpit cameras captured the speed of the aircraft and immersed audiences in the supersonic action of Top Gun: Maverick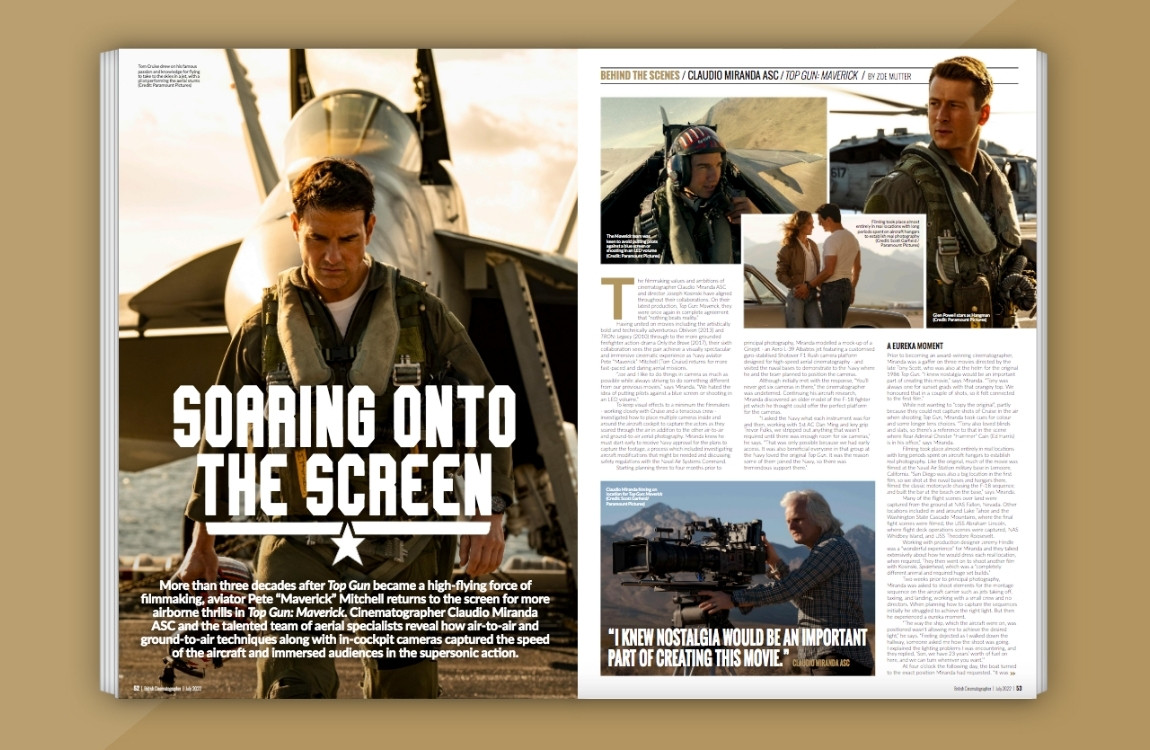 ANTHONY DOD MANTLE BSC ASC DFF ON PISTOL
"Danny is an investigator of film and I relate to what he said film and music are capable of. They do suspend time."
Zoe Mutter catches up with Anthony Dod Mantle BSC ASC DFF to learn more about his time shooting FX's biographical drama mini-series Pistol and collaborating with director Danny Boyle once again.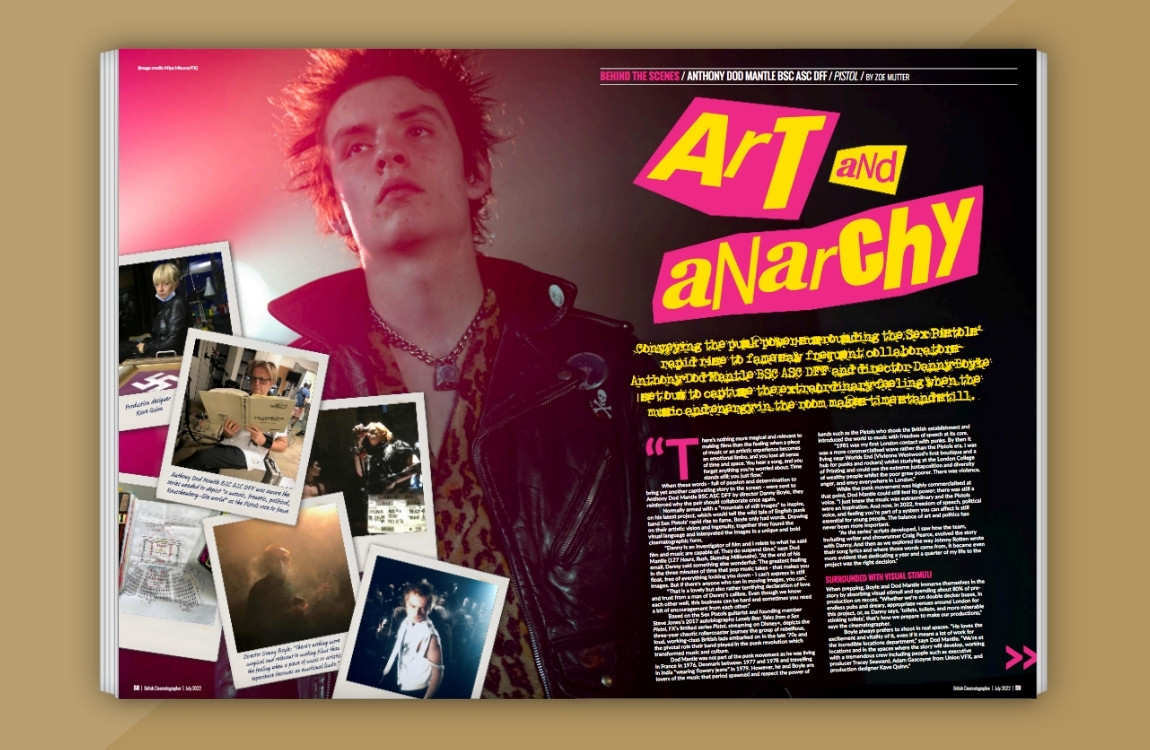 COMMERCIAL BREAK JUSTIN BROWN
Justin Brown takes to the skies for Burberry's high-flying spot to capture the movements of four flying acrobats.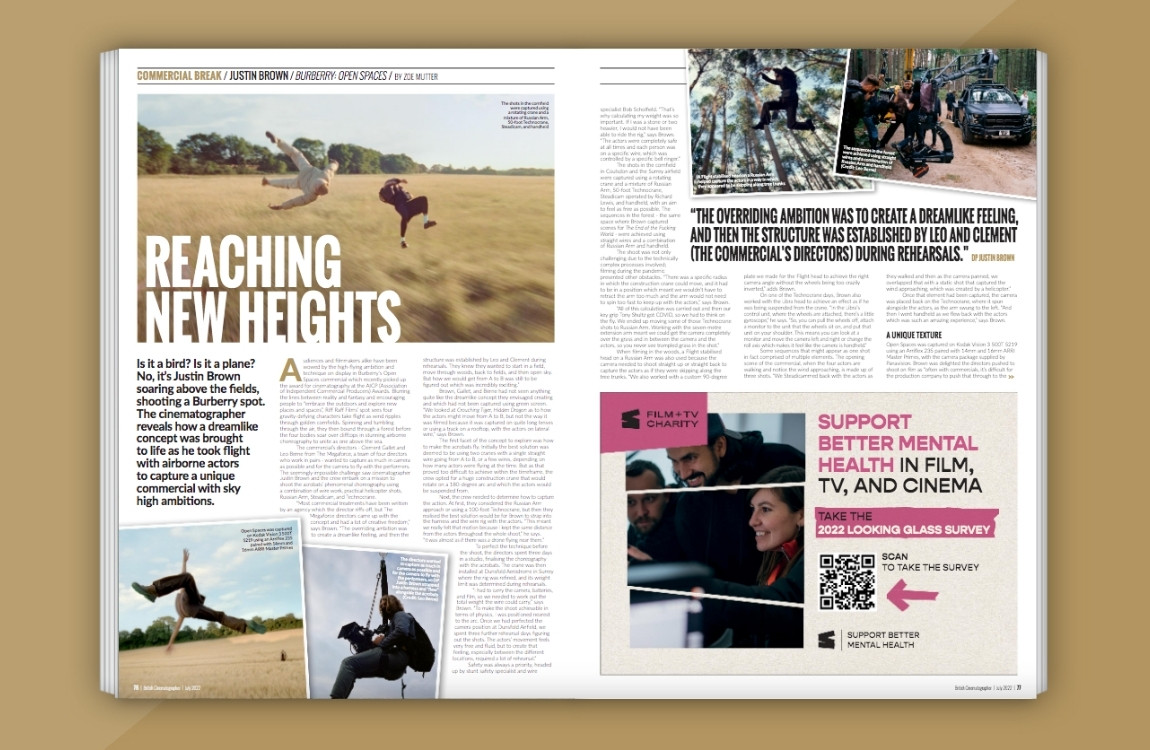 VISIONARY ANTHONY RICHMOND BSC ASC
From messenger boy, aged 15, to legendary cinematographer with over 90 credits to his name, Anthony Richmond BSC ASC has plenty of stories to share.
He recalls his favourite moments from his illustrious career in the latest instalment of the Visionary profile.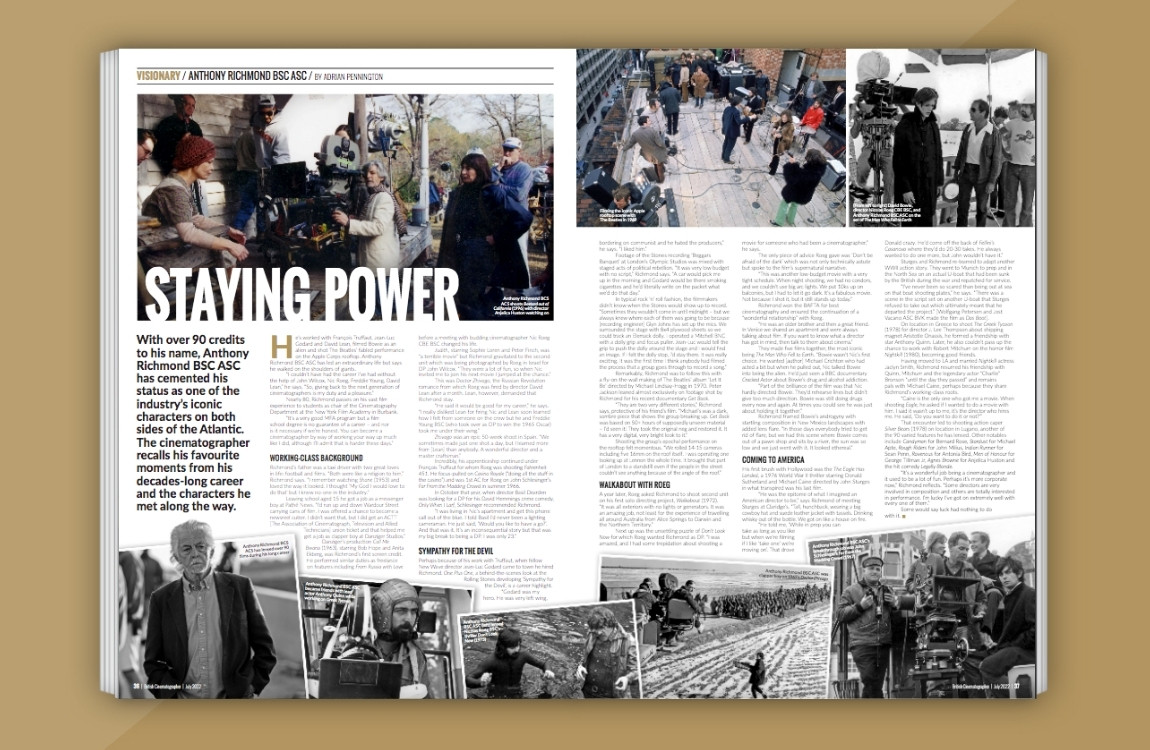 THE CRAFT
In the latest edition of The Craft, British Cinematographer takes a close-up look at the preferred sensor sizes of cinematographers and the dynamic relationship between sensor and lens.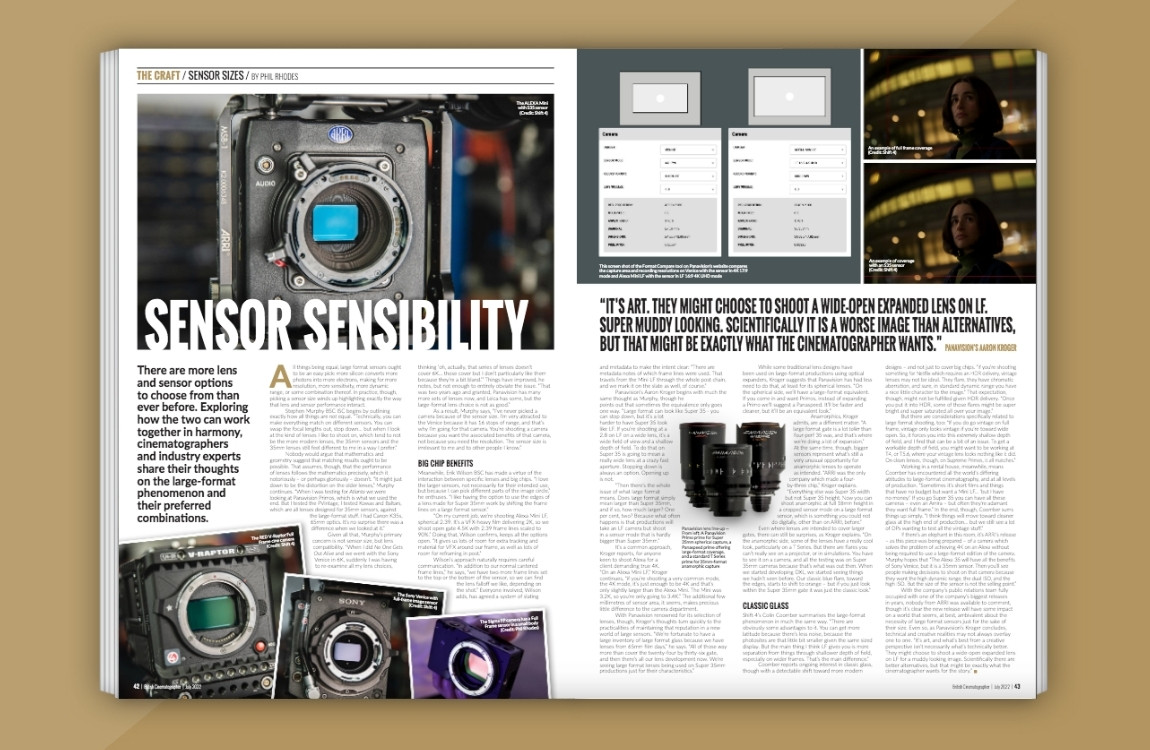 SUZIE LAVELLE BSC ISC AND BOBBY SHORE ON CONVERSATIONS WITH FRIENDS
Naturalism, softness, and elegance were at the fore for cinematographers Suzie Lavelle BSC ISC and Bobby Shore when establishing the appropriate tone to successfully translate novel Conversations with Friends into a BBC Three Series. They share their experiences of bringing the series to life.