April 12, 2023
Take a sneak peek inside the March/April 2023 issue of British Cinematographer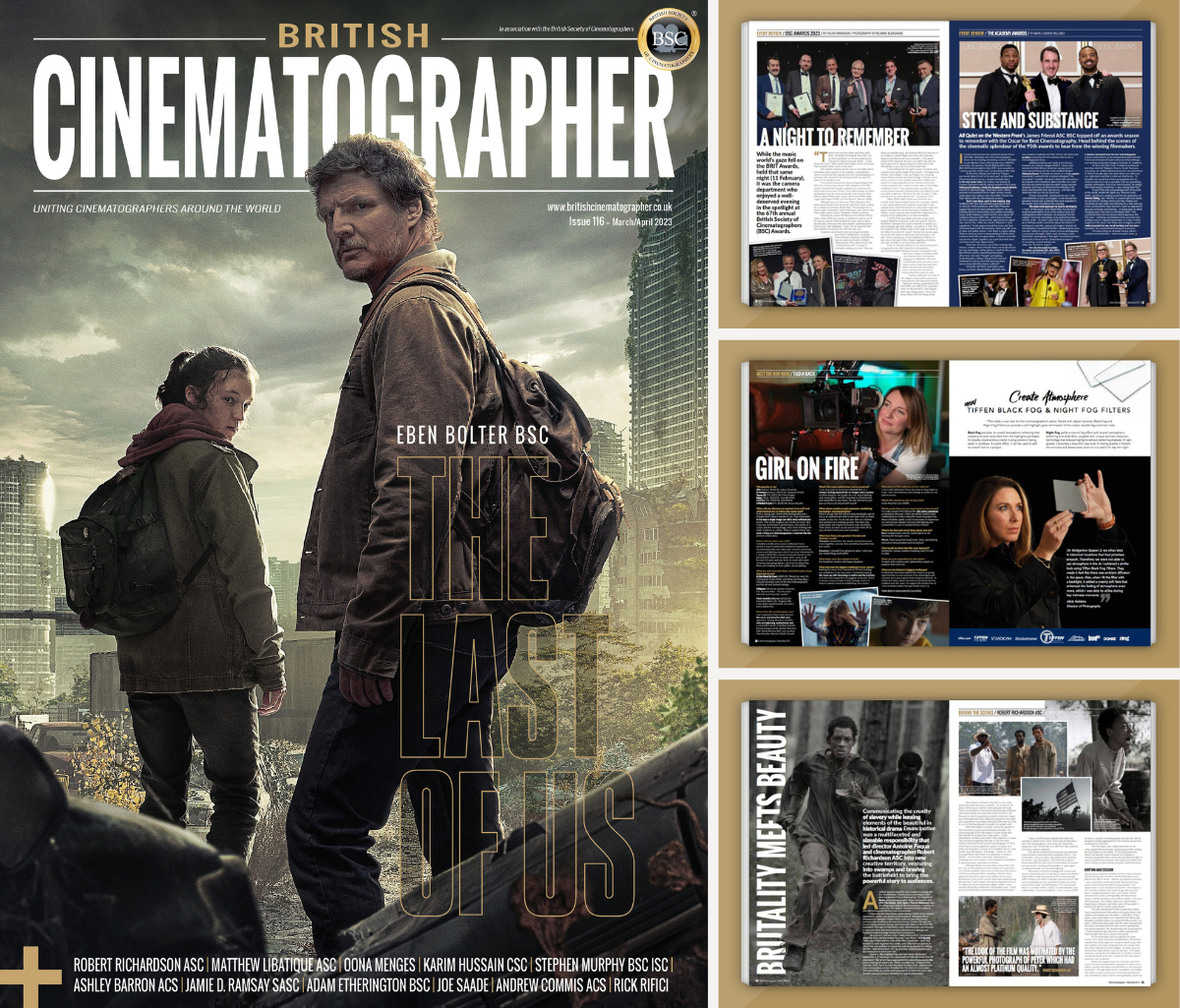 The March/April issue of British Cinematographer is now here! You can find out more about what's inside the latest action-packed edition now by reading on…
EBEN BOLTER BSC ON THE LAST OF US
In the latest cover story special, Eben Bolter BSC shares insight into his year of creative adventure in Canada when he took on his dream job helping adapt beloved video game The Last of Us for a television audience.
Speaking to Zoe Mutter in a fascinating interview, he discusses his approach to lensing three episodes of varying tone and narrative.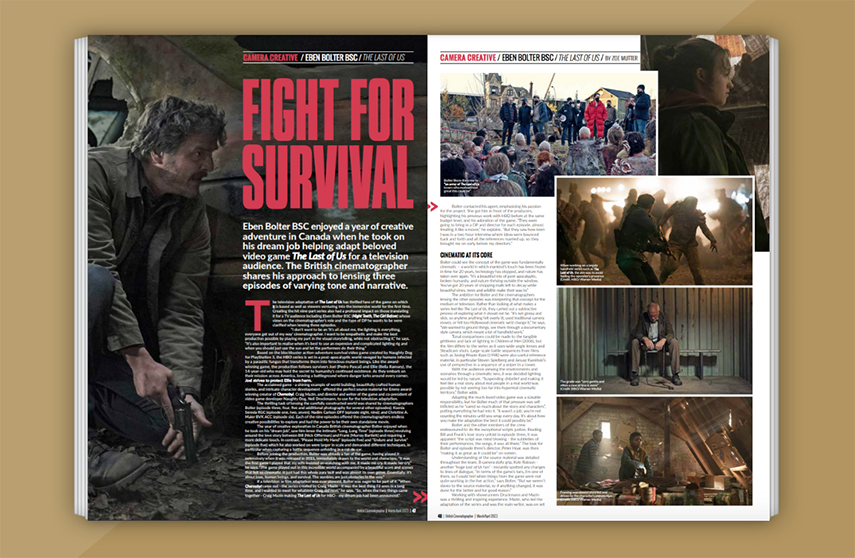 EVENT REVIEW
It's certainly been a couple of months to remember with an action-packed schedule of events and awards ceremonies. Relive all the action from the BSC Awards, BSC Expo, BAFTAs and Oscars.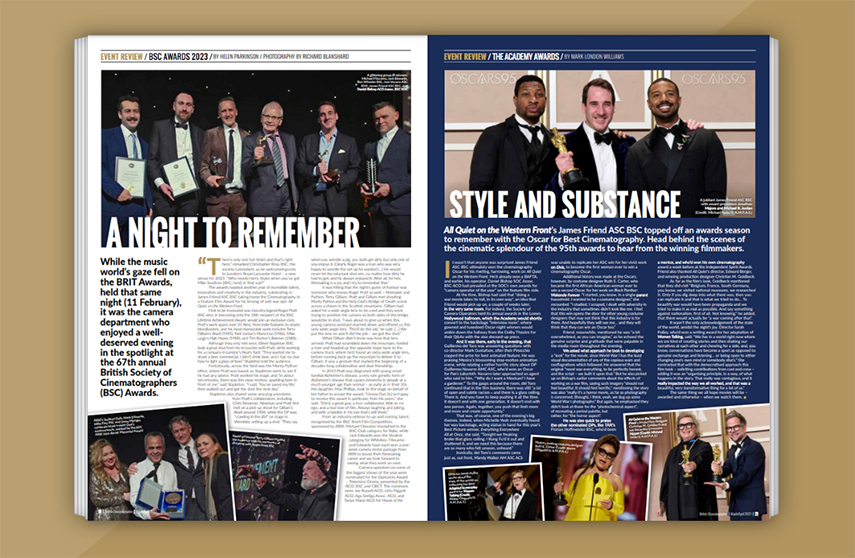 MEET THE NEW WAVE... TASHA BACK
Fresh from lensing her latest feature, Girl, Tasha Back shares her lifelong love of the visual image and the challenges of climbing the camera department ladder.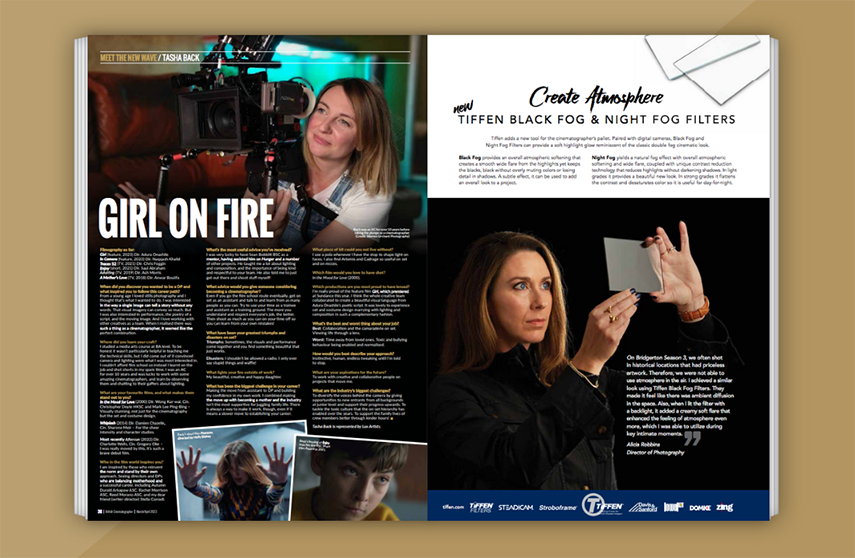 ROBERT RICHARDSON ASC ON EMANCIPATION
Set in Louisiana in the 1860s after President Abraham Lincoln issued the proclamation to end most slavery in the United States, historical action thriller Emancipation tells the story of a runaway slave's escape from the plantation owners that nearly killed him.
Robert Richardson ASC discusses how he and director Antoine Fuqua were led into new territory - venturing into swamps and braving the battlefield - to bring the story to life.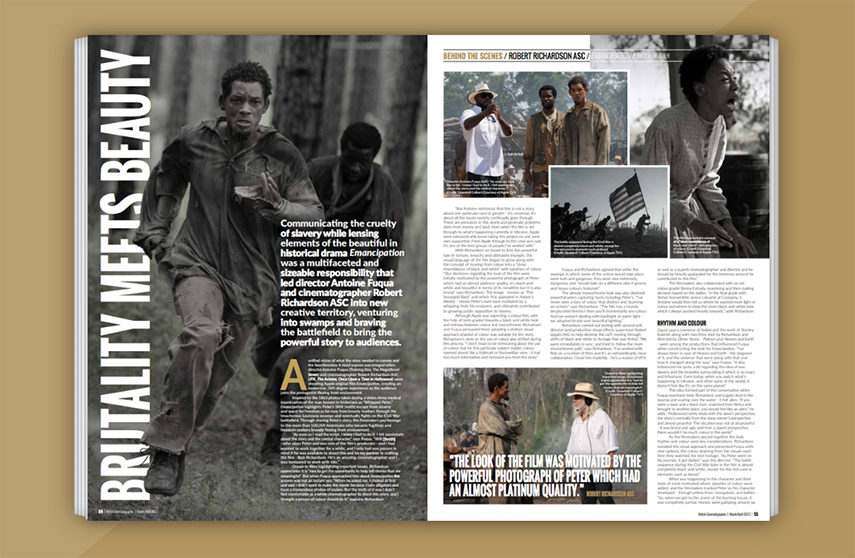 MATTHEW LIBATIQUE ASC ON THE WHALE
Mesmerised by the play The Whale, director Darren Aronofsky set his sights on translating the story of regret, transformation, and salvation from stage to screen.
It was Matthew Libatique ASC who was trusted with lensing the intimate tale. He tells all about his experiences bringing the film to life.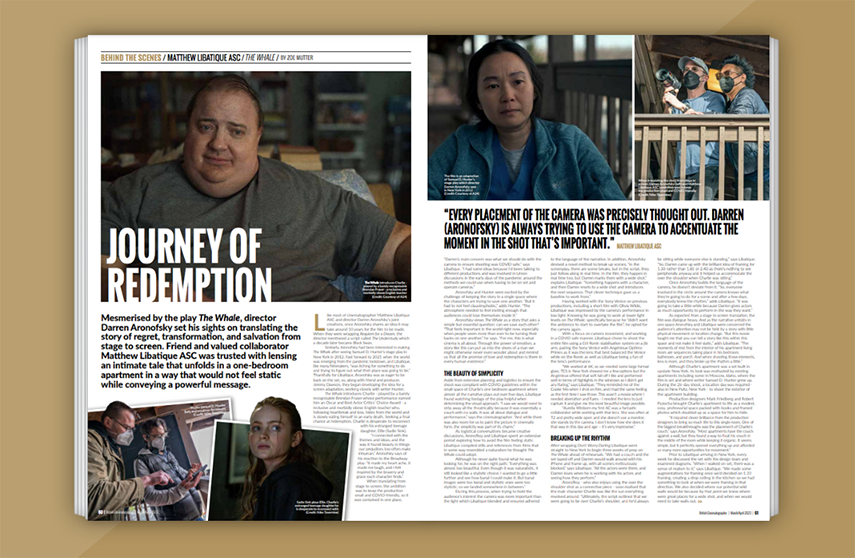 OONA MENGES ON LOLA
"The film felt like a really timely warning. It felt like a film about love at a time in our world when we really need that, and a warning of how ugly we can get."
DP Oona Menges discusses her time shooting LOLA which offered a fascinating premise that allowed her to do some cinematographic time-travelling – and have a ball while doing so!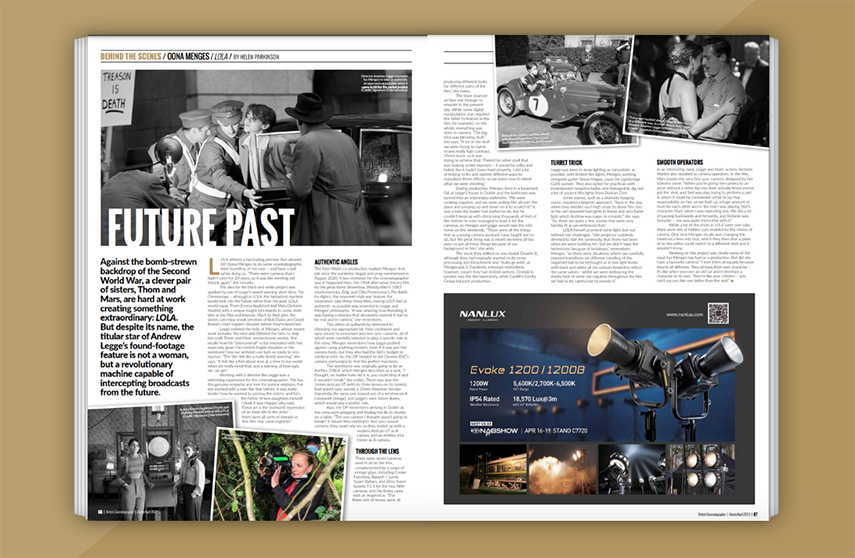 KARIM HUSSAIN CSC ON INFINITY POOL
Canadian cinematographer Karim Hussain CSC shares his passion for the horror genre, and how Infinity Pool marks the next part of a visual trilogy where rules and practical techniques established through earlier collaborations with writer-director Brandon Cronenberg were taken to new heights.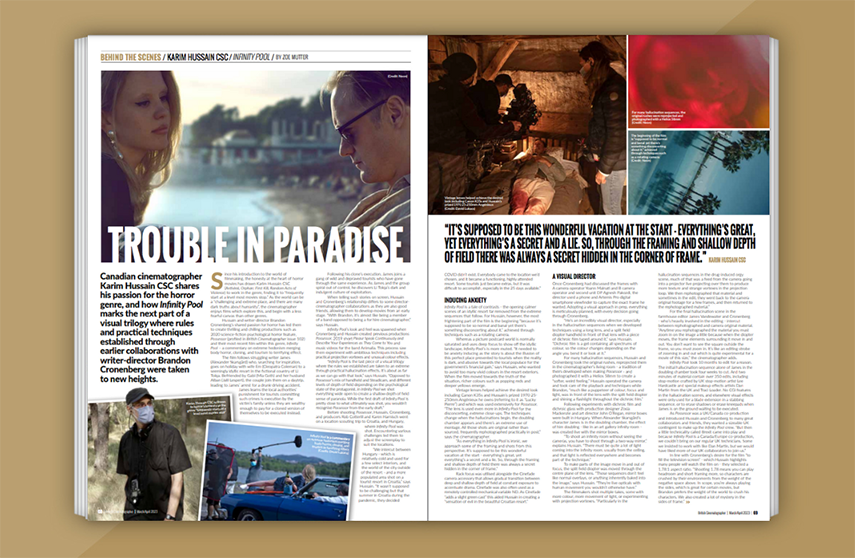 STEPHEN MURPHY BSC ISC AND ANGUS MITCHELL ON BLUE LIGHTS
Stephen Murphy BSC ISC and Angus Mitchell discuss taking an innovative approach when shooting the fast-paced police drama Blue Lights on a limited budget.
ASHLEY BARRON ACS ON DANGEROUS LIAISONS
Cinematographer Ashley Barron ACS reveals how she was able to add her own creative stamp in her lensing of the second block of Dangerous Liaisons.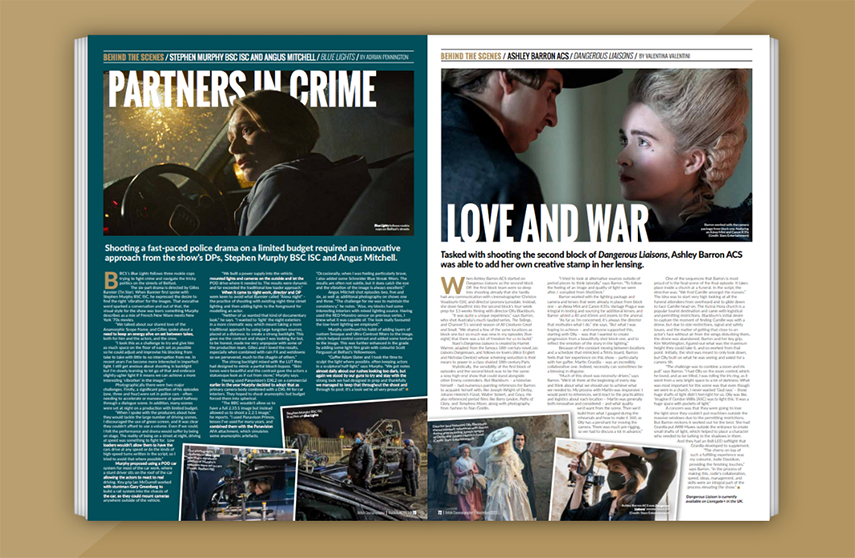 JAMIE D. RAMSAY SASC ON LIVING
Tasked with breathing new life into a Kurosawa masterpiece, Jamie D. Ramsay SASC relished the challenge of crafting Living's carefully composed look.
The cinematographer lifts the curtain on his work on the film, which reunited him with director Oliver Hermanus.